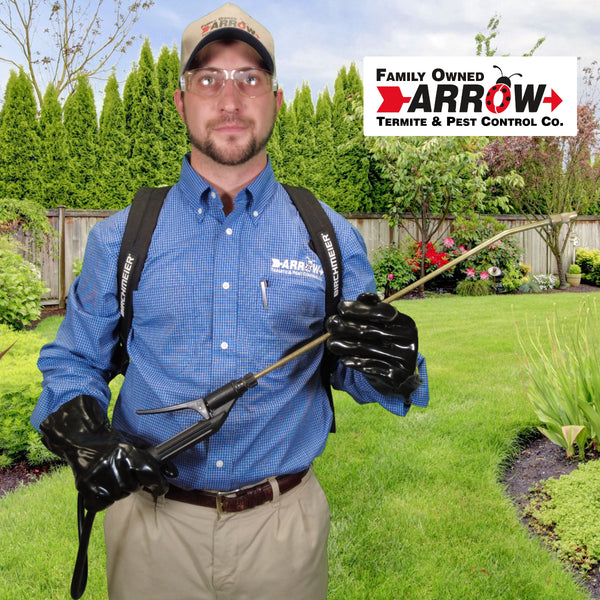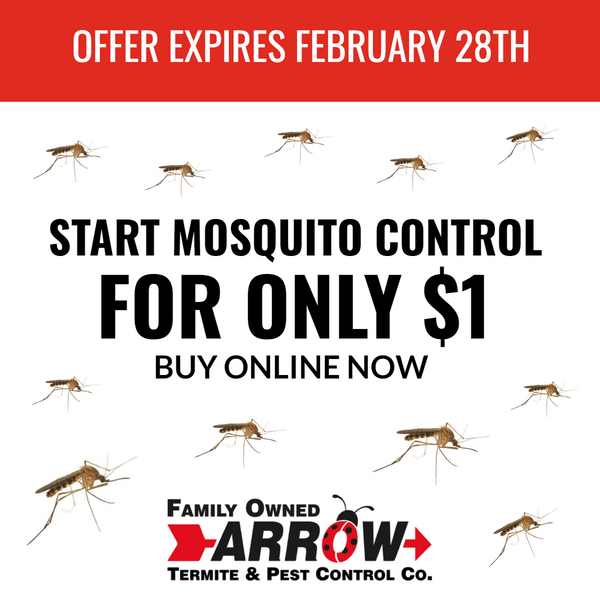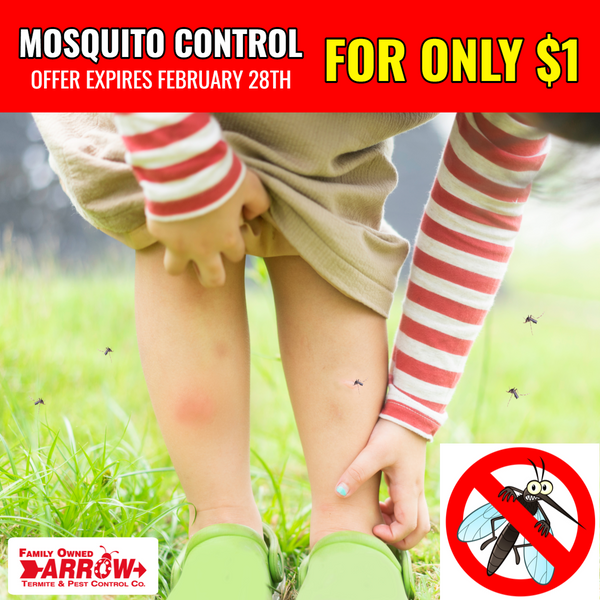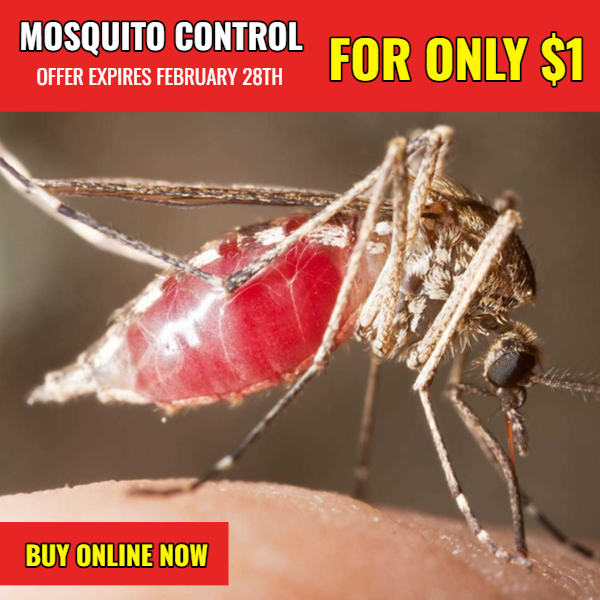 Monthly Mosquito Treatment Plan
Arrow will inspect the property for mosquito conducive and populated areas. Client is responsible for notifying arrow of any ponds, lakes, ditches, or major waterways within 100 feet of the property. Arrow will treat property on a routine basis using liquid adulticides, growth regulators, and larvacides if needed. Application will be in the form micro-droplets produced by a high-powered backpack mist blower or power sprayer to deliver superior treatment. Routine treatment extends 25-30 feet out from the foundation of your home. Treatment does not guarantee to get rid of all mosquito populations. Arrow guarantees that we will come back to the property free of charge and re-service for mosquitoes if needed. Client understands that free re-services will not be performed if client does not correct mosquito conducive conditions around the property. This service is for a non-cancellable initial period of March - October. After that, agreement shall automatically renew itself during that period the following year, but may be cancelled anytime. Services can be performed at the normal service price outside of the contract period, November – February if called in, and will not be charged a premium "one-time" price. 
Mosquito Service: Mosquito Suppression service performed by Arrow to outside accessible areas approx. 25-30 feet from home with a power mist spray or mist blower. Program may vary. Adulticides, Growth Regulators, or Larvacides may be used to control mosquito populations. Mosquito programs renew monthly automatically unless cancelled in writing for the months of March - October. 
Thank you for your business! Arrow strives to provide the best pest and termite services in the world! Arrow is Family Owned & Operated since 1958! 
We have been using Arrow since we moved into our new home in August 2019 and we are highly satisfied with the service that they provide. Chris is our technician and she very knowledgeable and listens carefully in order to know the best way to treat the problem at hand. And she does a fantastic job every time. I highly recommend using Arrow for all of your pest control needs.
Jennifer L
They beat the other quotes I received, scheduled my treatment promptly, and came out when they said they would. The gentlemen that came to my home were friendly and efficient.
Dana T
Great service, usually the same people spraying the house, and they actually answer their own phone calls and there is no automated service to deal with.
Hala G
We recently started using Arrow for Quarterly pest/bug prevention on our new construction home. Both on the initial visit and today's quarterly Krista has been awesome. She took the time to answer all our questions and let us know things to watch for in a new home. She is very thorough inside and out and we immediately saw a decrease in outside bugs. I highly recommend Krista and Arrow for your pest control needs.
Emily K
Highly professional service. Technician Aaron came to my home and did a thorough job of spraying interior and exterior. He explained each product he was using and the purpose of each. Very knowledgeable of products. I've used arrow for a few years and he has been the best technician to service my home. Please put him on my quarterly treatment!!
Christina A
The rep listened to my concerns and worked thoroughly to ensure all areas of the house were exterminated. The rep was very nice and provided lots of useful information about pests and how to keep them away.
Jessica C
Roman by far is the best tech that has provided my termite service thus far. He was very thorough, professional, courteous and paid attention to detail. He communicated well all findings. He is a truly an asset to Arrow Termite and Pest Control. If at all possible, I would like to request him for services in the future.
Michael D